Chris Burke of SI recently came out with his preseason NFL power rankings so we thought we'd join the fray. The NFC looks to be the stronger conference this year, at least at the top of the heap, taking the first 4 spots. There is one huge surprise that will surely generate some strange looks – which team is missing from the list?
Top 10 NFL Teams
Carolina Panthers


It's hard to keep last year's 17-2 Carolina team off the top of this list. While they lost Josh Norman to free agency, they'll get a big boost to the leagues' already top-scoring offense with the return of stud WR Kelvin Benjamin. I'm on the side of the debate that thinks Norman is overrated, and his net loss will be more than made up with the return of Benjamin. Carolina also spent its top 4 picks on defense, though time will tell if those picks work out. Their weakness will remain what arguably cost them the Super Bowl, average at-best tackles on the offensive line. Another question will be to see how Cam responds to what amounted to a disastrous Super Bowl, both on the field and off.

Arizona Cardinals

Arizona is probably the most well-rounded team in the NFL, with a great defense and a very good offense. What keeps them out of the top spot is the Carson Palmer playoff effect. In a potential NFC championship game against the Panthers, I would put my money on Cam Newton. Arizona needs to secure home field to get to the Super Bowl, because Palmer is bound to choke on the road. Also, Palmer will turn 37 in December, an age where many past NFL greats begin to stink it up. If he can muster one more year of solid play, the Cards could win it all.

Green Bay Packers

Green Bay sits at number 3 for one primary reason, they still have the best QB in the league in Aaron Rodgers. If Jordy Nelson can stay healthy I see the Pack's offense getting back on track. They still have a good defense, but the question is how well 1st round pick Kenny Clark fills B.J. Raji's retired shoes. Anecdotally, I've talked to plenty of Packers fans who believe their head coach is a liability. He's probably better than how he's viewed. It wasn't his fault that Seattle overcame 1 in a 1000 odds to win the NFC Championship 2 years ago (those were the odds after Green Bay intercepted Wilson with 5 minutes left in the 4th and a 19-7 lead).

Seattle Seahawks

Seattle will be strong again on defense, though losing Bruce Irvin will hurt. Seattle is otherwise talented everywhere except one glaring weakness that keeps them out of the top three, a sub-par offensive line. That's why they used their 1st round pick on Germain Ifedi, who should start at right tackle. He will have to be an utter disaster to not be an improvement over what they had last year. They lost best lineman but oft-injured Russell Okung to Denver, but did sign the aging 5-time pro-bowler Jahri Evans to bolster their bad guard play. Another big question for Seattle is what they will get out of Jimmy Graham who is returning from a nasty torn patellar tendon. He didn't do much last year, but if he returns to anything close to his production with the Saints, that would bode well for the offense and Seattle could find themselves in the Super Bowl.

Denver Broncos

Denver lost a few solid players on defense, but they were not huge losses and they will still be the best in the NFL barring injury. They have possibly the best secondary ever, even their backup corners could start for most teams. Their pass rush will again be tops in the league. Don't forget about last year's 1st round pick Shane Ray, I expect him to really start to flourish. Their O-line is unquestionably better by all accounts, which bodes well for their running game. They still have top talent a the wide receiver position. Now the trouble. Mark Sanchez. Broncos fans are hopeful he figures it out in his 7th season, but it's a pipe dream, he's Mark Sanchez and he will throw pick-sixes, its what he does. The question is how much can the defense compensate as it did last year. Since it the O-line will be better, and with it the running game, Denver could win the AFC. If the defense and/running can't compensate, they might not make the playoffs.

Pittsburgh Steelers

Pittsburgh's achilles heal is their defense, something hard to believe given the Steelers history. They actually have a pretty decent front seven, and 1st round pick Artie Burns should help their pathetic secondary. If the Steelers can somehow work out their defensive back woes they could make a run to the Super Bowl. They have arguably the best receiver in the NFL in Antonio Brown, and Big Ben is still one of the top QBs. Losing Martavis Bryant was a blow, so Steelers fans have to hope Brown stays healthy. The Steelers line is good, but sub-par at the left tackle position. There are just too many of these loose ends to rank the Steelers higher.

Cincinnati Bengals

Like Arizona, the Bengals are well-rounded. On offense Andy Dalton was having his best year before going down. He loses wideouts 2 & 3 but will still have the critical piece in A.J.Green. The Bengals have a very stout defense and a good offensive line, but until they can win a playoff game this is as high as they get.

Oakland Raiders

David Carr is showing signs of being a serious NFL QB, but the verdict is still out. Will he continue to ascend to elite status, or will he flame out like Jay Cutler and Matt Ryan? This could be the year this question is answered, and I believe its more likely the former. If so, the Raiders could seriously compete for the AFC West. If the Raiders win the division, its likely they'll peter out in the playoffs but future prospects would be bright. They have a lot of young talent on both sides of the ball. Jack Del Rio was a decent head coach in Jacksonville, but I lost all faith in him given how bad he was as a D-coordinator in Denver. I think only the Raiders would hire him after his sub-par job in Denver, proven by the fact that with essentially the same players the superior coaching of Wade Phillips turned Denver's D into an all-time great.

Minnesota Vikings

The Vikings will try to recover from a disastrous missed chip-shot in the playoffs that allowed the leprechaun Seahawks to advance to the Divisional round of the NFC. They have as good a defense as any in the league outside of Denver. Adrian Petersen turned 31 this offseason which is 1 year past the usually drop-off cliff for running backs. Don't expect him to be much better than average, if he is I'll be surprised. But just how important is the running game? If Teddy Bridgewater can have a breakout year like Cam had last year then the Vikings could end up in the Super Bowl.

Kansas City Chiefs

The Chiefs are cursed with very good coaches who can't get their team far in the playoffs. They have the prototypical "game manager" at quarterback in Alex Smith, who year-in and year-out has as an atrocious yards-per-completion rate. But as a "game manager" he's as good as they come, which is like saying he's the best sparring partner for the top heavy weight boxers. Kansas City is nevertheless solid and could easily take the AFC West this year. But like prior years, with Alex Smith its unlikely they go far in the playoffs.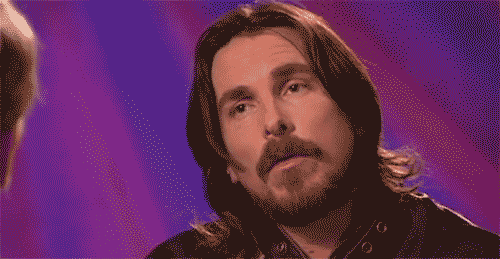 So whose missing? Yep, the Patriots. Unless they go 3-1 during Brady's absence, I see them finishing no better than 10-6 with the tough schedule they face. I believe reputation alone is preventing people from seeing the net loss they suffered in free agency, losing their best pass rusher while gaining a handful of average has-been players. I do believe Belichick is a top 3 coach in the league but things will finally catch up to him this year, especially with that HUGE elephant in the room – Brady will be a 39-year old QB. Nobody wants to talk about that. All I hear is how great his diet is. Sure diet is important. But I also have 50 years of NFL history on my side. There is only one 39 year old QB who played above average in that span (can you guess who?). I'll place my bet on a hall-century of history over a diet. The one thing going for them is the usual cakewalk AFC East, but I expect the division to improve, especially with a better-coached Miami team they'll have to contend with.
(Visited 113 times, 1 visits today)