If I could draft from every player who has played in the history of the NFL, I would have one smokin' team! Below is my NFL Dream Team on the offensive side of the ball that I would hold up against any other list. Anyone wanna play my team? Bring'em on!
Coaches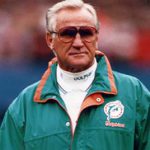 Head Coach: Don Shula
Offensive Coordinator: Bill Walsh
Defensive Coordinator: Bill Belichick
Some will reasonably argue for Belichick as head coach, in fact in my view he probably is the top head coach ever. However, I'm not sure how well he would work with geniuses like Bill Walsh as an assistant. So I would bring in Don Shula as the mediator and leader of the genius trio. A very, very close second choice would be Joe Gibbs.
Offense
(Starters listed first)
Quarterback: John Elway, Roger Staubach, Joe Montana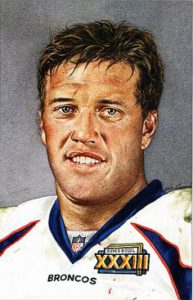 John Elway is simply the best QB to have ever played the game, and Roger "the Dodger" Staubach would be the perfect backup given their similar style of play. This isn't about who is the most accomplished QB (see Tom Brady or Peyton Manning), its about who is actually the very best at the position. Many would argue for Joe Montana, but don't forget that he barely beat out Steve DeBerg, a player who also thrived in the Bill Walsh west coast offense. Such a conversation would not even occur once Elway established himself by his third year, there was nobody who would ever come to mind as someone who would "beat him out". They would instead be traded (as Deberg ultimately was by the 49ers, ironically ending up in Denver). Elway was also extremely durable, and was able to survive the sub-standard offensive lines he was saddled with before the Shanahan era. Also missing for most of Elway's career was any kind of quality running back or wide receiver. Just imagine Elway with the 49ers offensive line with Jerry Rice to throw to? Or Elway with Belichick and the paltry perennial AFC East cakewalk and yearly automatic playoff bye that came with it? Elway was a physical specimen who never suffered a major injury.
If we decide to carry a 3rd QB on the roster, then Montana would be a good choice given his accuracy and ability to scramble. Now if you want a stationary QB, then an all-out raging debate could take place between Peyton Manning and Tom Brady, with the winner probably being decided by a coin toss.
Running Back: Jim Brown, Barry Sanders
Fullback: Earl Campbell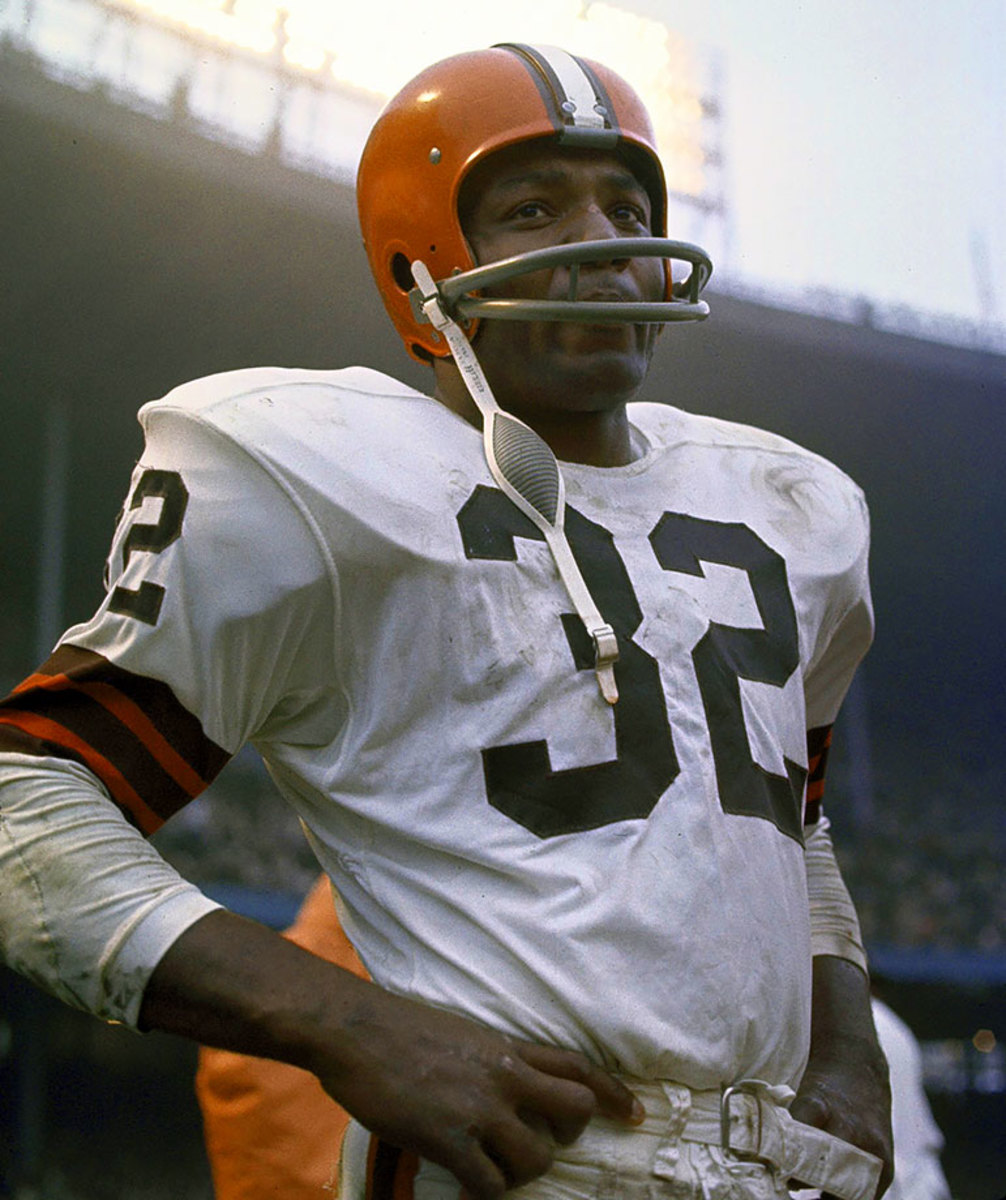 Jim Brown is one of those players that is almost universally accepted as the greatest running back ever. He had the prototypical everything, size, speed, you name it. I'm convinced that if he was able to suit up as a 27 year old Jim Brown, he would be as dominate or more in today's NFL. He was that good.
OK, so Earl was a halfback, but if you saw him play you would know he would do just fine as a fullback. If you don't know about Earl Campbell, just watch these highlights (Jim Brown is also #1 on that list).
Can you imagine a backfield with Jim Brown & Earl Campbell, with Barry Sanders coming in as the scat back?
Wide Receivers: Jerry Rice, Steve Largent, Randy Moss, Terrell Owens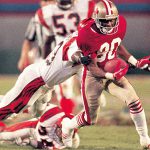 Is there anyone out there who disputes Jerry Rice as the greatest receiver anywhere? If you dispute it, then cut back on the crack and please seek help soon. There is a reason he holds about every major record at his position, when it comes to his scores and stats. Some lists put him as the best player period in the history of the NFL and its hard to argue against it.
There is a whole host of receivers who could line up as the 2nd best. I chose dependable and sure-handed Steve Largent as a target that would be a great compliment to Rice. The total carnage he reaped on the poor Lions scabs during the 1987 strike season was a sight to see (and laugh at). In a triple wide set Randy Moss would be no slouch, arguably the best ever at catching anything thrown in his vicinity.
Grumbling on the bench with all this starting talent is Terrell Owens and his unused sharpies.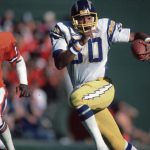 Tight End: Kellen Winslow, Rob Gronkowski, John Mackey
Many of us remember Winslow's amazing overtime playoff performance in the Epic in Miami, a game that sealed his legend as arguably the best tight end ever. I would consider Rob Gronkowski for top honors but he gets hurt too much. But when the Gronk is healthy he's beyond dominant and one of the best players in his era. The Colts John Mackey would be a scary proposition coming off the bench. Tony Gonzales gets honorable mention, but its hard not to forget future Hall-of-Famer Champ Bailey totally shutting him down in Bailey's first game in Denver vs the Chiefs.
Offensive Tackles: Anthony Munoz, Forrest Gregg, Art Shell, Eric Williams
Left tackle is an easy choice as Anthony Munoz tops just about every list you'll find on the internet, a shut-down tackle in his era. The immortal Vince Lombardi once said that Forrest Gregg was the best player he ever coached. Unfortunately for Cheese Heads, Gregg's prowess on the field didn't translate well to head coaching.
Coming off the bench at left tackle would be Art Shell, who went to 8 pro-bowls, and notably shut down hall-of-famer "running the wrong way" Jim Marshall in Super Bowl XI. Spelling Forrest Gregg on the right side would be the huge Cowboy cog Eric Williams.
Offensive Guards: John Hannah, Randall McDaniel, Bruce Matthews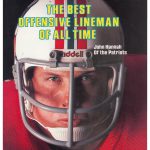 This is another no-brainer. Crimson Tide alum and 4th overall pick John Hannah was widely regarded as the best guard in his era, in fact in 1981 Sports Illustrated dubbed him "The Best Offensive Lineman of All Time"[1]. He's a once in a 100 years kind of player, there's been no lineman like him since.
The other guard spots goes to 287 pound, 9% body fat, fastest ever lineman Randall McDaniel, who started in an unprecedented 12 straight Pro Bowls.
Who better to come off the bench than the versatile Bruce Matthews, a 14-time Pro Bowl selection.
Offensive Center: Dermontti Dawson, Mike Webster
Many a fan forget how dominant the chiseled rock Dermontti Dawson was. While the Steelers don't retire numbers (they'd probably run out), they haven't given his number out since he retired in 2000. Coming off the bench would be a coin flip between fellow Steeler Mike Webster, and Double 0 Jim Otto of the Oakland Raiders.
Stay tuned for the NFL Dream Team – all Defense list coming out soon!
(Visited 2,751 times, 1 visits today)