The Peyton Manning vs Tom Brady debate as to whose the greater QB will rage well beyond the apocalypse. So I figured I might as well weigh in on this and settle the argument once and for all. 🙂
The Case for Manning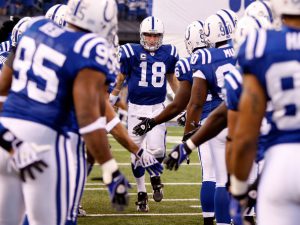 If you go purely by stats and the number of most valuable player awards, Manning wins hands down. Manning holds the NFL records for passing yards, touchdown passes, wins (regular and postseason combined), MVP awards, Pro Bowl appearances, and 4,000-yard passing seasons. Many argue he is the greatest regular season quarterback of all time. He is also the only quarterback to win the Super Bowl with two different teams. Many will rightly point out that it was Denver's defense that won the day in Super Bowl 50. But Manning played better than he was given credit for in the post season, including the Super Bowl. He did what he was asked behind arguably the worst offensive line ever for a winning Super Bowl team.
Manning was also arguably the most football-savvy quarterback to ever play the position. He was an unequivocal expert at reading defenses, a virtual on-field offensive coordinator. He gets only the slightest of nod here over Brady, given Brady is no slouch in this regard either.
The validity of Manning's MVP awards was vindicated by how bad the Colts played the year he missed. In the preceding 9 years with Manning, they won an average of 12 regular season games a year and went to the playoffs each time. Manning doesn't play in 2011 and the Colts win just 2 games and earn the first pick in the draft. The Colts then return to an 11-5 record the following year with rookie sensation Andrew Luck. Meanwhile, Manning goes off to Denver and wins 13 games, comeback player of the year, and 2nd place in the MVP voting.
The Case against Manning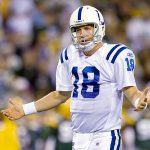 Manning's post season record doesn't compare to Brady's, so there is the perception, right or wrong, that he doesn't play as well under pressure. While we could rightly point to the average defenses he had to play with for most of his career, we cannot blame the offensive side of the ball. Manning always had play-makers and good o-line play, the lone exception being the aforementioned weak offensive line he was saddled with his last year. Manning was also a good but not great long ball passer. He was also an immobile quarterback, but this was largely negated by his superior decision-making and quick release.
The Case for Brady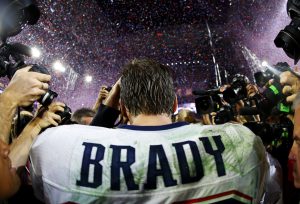 Brady has been a great quarterback in both the regular and post season. But he's obviously thrived the most in the post season, joining an elite class of quarterbacks who have 4 Super Bowl rings, Joe Montana and Terry Bradshaw. I've also seen Brady up close as a Broncos season ticket holder. They guy is lights out and as advertised. He's incredibly accurate and very smart. One thing that also goes unnoticed by most is his uncanny ability to pick up a first down on 3rd and one. He's as good as they come in short yardage. He's not mobile, until he needs a first down.
Tom Brady also played with less talent on the offensive side of the ball than Peyton did over the course of their careers. I thought one of Brady's best years was 2005 when playing with a no-name cast of characters on offense after a slew of injuries that year. On the other hand, Brady had a distinct advantage of playing with better defenses and coaching throughout his career.
As of this writing, it also looks like he may be the best "old" quarterback ever. So far with a handful of games into the 2016 season, he's looking better than any quarterback who played at 39 years old. I predicted Brady would "suck" this year based on 50 years of NFL history on my side. So far the only thing that has sucked is my prediction! Time will tell. Pats fans proclaim its the scheme, and they're mostly right. I also think an argument can be made for that diet he's on. It has also helped that the Patriots have gone tight-end heavy with future hall-of-famer Rob Gronkowski in the mix. Such an offense favors an older, weaker quarterback (Brady's stats without Gronk in 2015 were barely average compared to the rest of the league).
The Case against Brady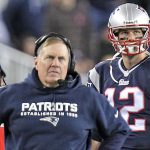 The one obvious factor against Brady is that he played for arguably the greatest NFL coach of all time. In addition, the AFC East has almost always been a cakewalk. The year Brady was hurt (2008), the Patriots still went 11-5. When suspended the first for games in 2016, the Patriots won 3 of 4, two with the 2nd stringer, and another with the 3rd stringer. Contrast this to the year Manning went down, where the Colts mustered only 2 wins and the worst record in the NFL.
Brady is also not the perfect post season player some would have you believe. In his lights-out record-setting 2007 campaign where they finished 16-0, he was bad in their AFC Championship win over the Chargers, throwing 3 picks. He was bad in the 2009 playoff loss to the Ravens after another 3 pick game. Much of the blame for the 2013 AFC Championship loss against Denver also falls on his shoulders. He missed several wide-open targets that would have totally changed the complexion of that game. Its not often a John Fox-coached team beats Bill Belichick. Despite this, it cannot be denied that he has overall surpassed Manning in post season play.
The Retarded "More Super Bowl Wins" Argument
This stands as one of the dumbest arguments you'll ever hear in this kind of debate, by 3rd rate sports writers and invariably by a fan from New England or San Francisco. "My guy's the best because he won 4 Super Bowls!" While Super Bowl wins are an impressive indicator of greatness and certainly play in to the discussion, its also not the be-all-end-all barometer some sports pundits make it out to be. Using such an "I have the rings" argument makes sense in single player sports like golf or tennis. To use it in a team sport is as Spock told Kirk, "two-dimensional thinking". Can anyone really make a case that Brady or Montana would have 4 Super Bowl rings if they had been drafted by the Cleveland Browns? Can anyone make a case that the defenses Manning played with were comparable to the defenses Brady played with? With exception to Manning's last year, the Patriots year-end and year-out always had a better defense, which is not only a huge factor in championship games (defense does win championships), it also translates to more time of possession for their quarterback.
Indeed, much of it has to do with circumstance and luck. Brady was lucky to even be in the first Super Bowl after being overplayed by the Raiders in the infamous "Tuck Rule Game", and he wasn't a critical factor in beating the Rams in the subsequent Super Bowl 36 where I'm convinced Spygate was the bigger factor. They also needed a miracle to win against the Seahawks in Super Bowl 49. On the other hand, Wes Welker's drop in Super Bowl XLVI likely prevented them from winning that one. So a game of inches, with something slightly altered here and there, is not a way to decide who is historically better at any given position.
And the Winner of Peyton vs Brady is…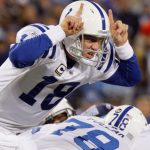 When I try to decide who I think is a better player, I consider not just the stats and wins, but also the team and coaching around them. Manning has the edge in stats, Brady the edge in signature wins. I also try to envision how the players would do if their teams are reversed. How do the Colts fare if they had Brady all those years, and how does New England fare if they had Manning all those years?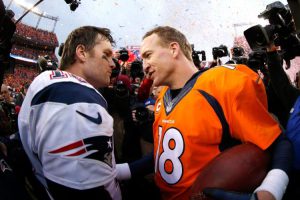 While its an almost impossible choice to make, I'm going to agree with what John Madden said when he was recently asked the same Manning or Brady question by Sports Illustrated. After hemming and hawing, he picked Brady if it was just one game, and Manning if it was over the course of a career. That's a pretty good answer! So if I were starting a team, who would I draft first? The winner is:
Peyton Manning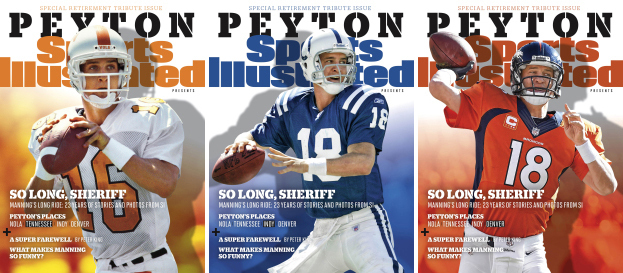 ---
There is a chance I could change my mind if Brady continues to play well for several more of his codger years. If he does, I'm going to become a Brady-birther and demand to see his birth certificate. Either that or seriously consider going on that crazy veggie and lean meat diet he is on (not!).
(I do not consider either quarterback to be the greatest of all time. Stay tuned for a future blog on this!)
(Visited 754 times, 1 visits today)