Bill Cowher noted on CBS's The NFL Today show that after 4 games a team's identity is pretty well established. Here's our NFL team rankings based on what we're being told a quarter of the way through the season.
Top Super Bowl Contenders
Denver Broncos  – Right now the Broncos look like the best team in the NFL. They still have the best defense, particularly against the pass which is what you want in a pass-happy league. In three of their first 4 games they utterly battered and shut down the last three overall number draft pick quarterbacks (Luck, Newton, Winston). In the other game they shut down a red hot Andy Dalton. On offense they have arguably the best receiving tandem in Emanuel Sanders and Demaryius Thomas. The O-line and running game is better than last year. Finally, Trevor Siemian and now rookie Paxton Lynch have shown to be more than capable at QB.
Seattle Seahawks – Some will argue the Hawks have the best defense, but two things keep them a slight notch below the Broncos: 1) they have not shut down offensive juggernauts and franchise QBs in such a dramatic fashion as the Broncos have; 2) their competition hasn't been as stiff. That being said the Hawks still have a great defense. They also have enough talent on offense to really start to wreak havoc. The big sore spot remains their literally offensive offensive line. But the Broncos proved last year that a team can win a Super Bowl with a great defense and substandard O-line. And the Hawks have a good QB to boot.
Minnesota Vikings – Like the Broncos all things start with the defense for the Vikings. Losing Adrian Peterson was not a net loss because at 31 years old he's already past the running back over-the-hill cliff. The big question mark is whether or not Sam Bradford can stay healthy. An even bigger question mark is if he can consistently play at an above-average QB level. If he can't, its unlikely the Vikings have enough elsewhere on the team to carry them to the big show in Houston next February.
Pittsburgh Steelers – The Steelers will be in the mix because they have good coaching, a franchise QB, a solid O-line, and arguably the best receiver in the game in Antonio Brown.  But they still have a big fat question mark on defense, especially the secondary. If they don't find a way to play the AFC Championship game at Heinz Field, they probably won't find a way to Houston in February.
New England Patriots – So far Bill Belichick is making my prediction that they miss the playoffs the biggest bonehead claim of the decade. However, I'm standing by my original claim that Tom Brady will suck this year. The reason I have to change my post season prediction on the Pats is because Jimmy Garoppolo looks like he is more than capable of taking over and leading the Pats if my Brady prediction comes to fruition. The Patriots no-name defense is also playing above expectations, which should be no surprise for a Belichick-coached team.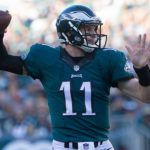 Philadelphia Eagles  – The undefeated Eagles destroying the Steelers at home earns them a spot on this list. Carson Wentz looks like the real deal and is playing as good as a rookie has played since Dan Marino's sensational rookie season. I have them a notch below the Steelers because there are still question marks, especially at skill positions, and one game does not make a season.
The Big Fat Maybe List
Teams that are outside contenders for the Super Bowl.
Cincinnati Bengals – The Bengals were my pick to win the AFC, but this was predicated on two things – 1) Denver suffering at the QB position, which they are not, and 2) New England suffering at the QB position, which they are not (until Brady returns). They have too much talent to not be in the contender list, but losing to Denver at home has to drop them into the "big fat maybe" pile. It's also become obvious that they need help opposite AJ Green.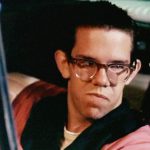 Oakland Raiders – In the words of Toad from American Graffiti – "Oh, No! … Not The Carr!". Yes, the Raiders are back because Derek Carr is proving he's a franchise quarterback. The Raiders big Achilles Heel is their coach. He needs to hire anyone other than himself as defensive coordinator. All you need to do is look at the Denver Broncos defense that he ran into mediocrity with virtually the same personnel that Wade Phillips inherited. If they get their coaching issue solved they would be a super dangerous team in the contender list.
Green Bay Packers – As long as the Packers have Aaron Rogers they will be competitive. But based on the 3 games they've played up to this point its hard to make a case their offense is going to be gang-busters like a few years ago.
Kansas City Chiefs – As mentioned in my 2016 NFL Predictions, the Chiefs have a very talented defense but have serious depth problems, as was borne out the 1st 4 weeks of the season. Getting back Justin Houston will be huge when/if he can play at 100%. They have a literally average, middle of the pack QB in Alex Smith, but because of decent coaching they remain a wildcard both figuratively and literally.
Atlanta Falcons – The Falcons often start fast and end bad. It's another wait&see here. Big test in Denver should go a long way in finding out if they stay in this category or drop to the Pretenders below.
Arizona Cardinals – Carson Palmer is showing signs of dropping off the cliff as happens to most QBs his age. The Cardinals simply do not have enough talent elsewhere to overcome this huge drop at the QB position.
Pretenders
These teams and their fans might think they have a shot, but they don't.
Baltimore Ravens  – Good coaching, but that's about it. Their slightly above average and overrated QB  Joe Flacco needs to show up big in the regular season to compensate for average talent across the board, something that has pretty much never happened. Flacco needs good players around him, he is not good enough to carry a team on his back.
Dallas Cowboys – Yes, rookie Dak Prescott is looking good. However, the defense is WAY to porous. There is no way they survive if they make the playoffs, which would be as a wildcard team on the road. Bad defense + road games = .01 % chance of making it to the Super Bowl.
Houston Texans – Brock Oswellier is not even worth what Elway was willing to give him. Now with J.J Watt out, you can write the Texans off. They were overrated as it was because of "making the playoffs" last year. But it was easily the weakest division in the NFL, as the Chiefs showed when they came in and thumped them out of the playoffs.  Any other division and they don't even sniff wildcard.
The Cleveland Browns List
All other teams are "No Way Jose" with virtually no shot at the Super Bowl. The best these fans can hope for are entertaining goof-balls running around on the field in an ape suit.
(Visited 97 times, 1 visits today)