Tom Brady is playing far too well at age 39. No NFL player in the league's history has played this well at age 39. I raised a concern back in October 2016 that if Brady continues to play at a high level, I would launch a Brady-birther movement and demand to see his birth certificate. After much resistance, I finally procured a copy and can prove its a forgery! Tom Brady is only 37 years old!
What gives it away for Brady isn't just the birth certificate which we'll discuss later. Only a small handful of quarterbacks played at a high level at age 38, otherwise most by them are total losers. Those who played well at age 38 include Roger Staubach, John Elway, and Brett Favre. Peyton Manning doesn't make this list because his skills began to drop mid-season of 2015, at age 38. Joe Montana turned in a lackluster year at age 38 in KC. Other greats such as Dan Marino and Jim Kelly were toast by age 37. Now if you look at the two groups of older players, those playing at a high level in their codger years (Staubach, Elway), and those who didn't (Marino, Kelly, and a host of others), one important thing separates them – Athleticism. Tom Brady is a smart, effective quarterback, but no one would ever mistake him for being a "great athlete". So something has to give. I suspected maybe it was his Biblical-esque diet. But now we have the real answer.
Tom Brady Birth Certificate
After in-depth research we have uncovered the birth certificate of Tom Brady! In this research we fortuitously also discovered the birth certificate of none other than actress Evangeline Lilly, who also happened to be born on the exact same day as Tom Brady. Note the similarities in birth certificates. Most telling is the obvious forgery of Brady's birth date. As you can clearly see, there is a faint '9' beneath the superimposed '7'. Notice the faint '9' is an exact match of the font for '9' on both certificates. This is irrefutable evidence of a forgery! But there's more. Also revealing is that Ms. Lilly's sequence number is only one less than Brady's! Also of note is the same birth doctor, HL Compton, MD. Tom Brady was clearly born in 1979 folks!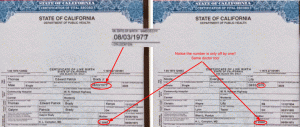 The Fallout
Now the question is, when will Brady come clean? There are already rumors that Brady has destroyed his latest cell phone. He has also been seen signing memorabilia for Evangeline Lilly, and for the hospital staff in San Mateo California, his birthplace. The infamous doctor HL Compton listed on the birth certificate was also seen on TV foolishly bragging about the footballs and full-size Tom Brady poster that were personally signed by the Patriots QB. Why would Brady be signing footballs for a retired doctor, a has-been actress, and a bunch of old nurses?
Bill Belichick is in full damage control, since there is deep suspicion he may have played a role in the birth certificate forgery. When pressed on this issue, he continually replied that the Patriots are focused on their next opponent. "We're on to Atlanta", he said.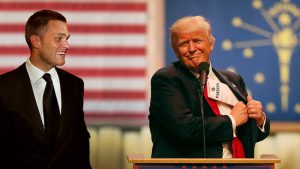 Pressure is also mounting from Roger Goodell, who is threatening Brady with an 8 game suspension to start the 2017 season. This could all be moot as there is growing talk of a pardon from Donald J Trump that will exonerate Brady from deflate-gate and this latest scandal, Brady-birther-gate.
Barring a pardon from the President-elect, there is a growing chorus in the media that believe a 2 year suspension is better suited to punish Brady, so that Brady will really be 39 when he can play again. Then we'll see how well he plays! In the words of Brady's fellow New Englander Howard Dean, "Yeah!"
(Visited 1,457 times, 1 visits today)