NFL survivor pools, also referred to suicide pool, elimination pool, and last man standing pool, are very popular. However in a way they are still a niche football pool given the number of NFL fans who are unaware of them, or only have a vague idea how a survivor pool works. The beauty of survivor pools are their simplicity, and the very low time commitment needed to be in a survivor league.
How a survivor pool works is very simple. In fact its the most simple type of football pool. All a player needs to do is pick one team each week. If that team wins, the player is still alive in the pool, the player is a "survivor". Ultimately, the last man standing is the winner of the pool. The one catch to a survivor pool is that once you pick a team, you can't use that team again. So as the season goes on, your choice of solid favorites starts to diminish.
There are plenty of fans who have tried NFL survivor pools (or conversely loser pools, where you pick the loser) and moved on. Decades ago I was one of these fans. Survivor pools have a frustration level because of how quickly you can be eliminated. You feel good about your survivor pick placed on a solid, heavily favored team, only to see the underdog pull off the upset and you're out. If the first few NFL seasons you exit this way, you start to think you can never win it or just don't want to bother the next season.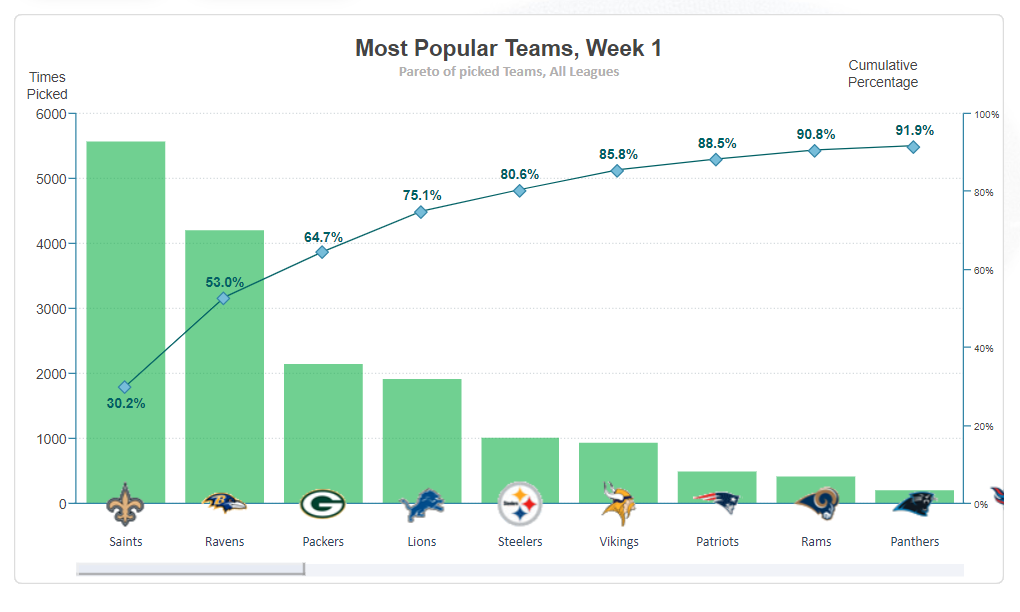 The advantage of running a survivor football pool here at officepoolstop.com is the number of configurations you can choose from to make the survivor pool more entertaining. For example, you can configure more than one life so that a player isn't out after the first loss. We also provide an option for survivor managers to allow a player to incur a buyback cost if they lose and want to buy back in. We also have two bracket survivor pools, a first place bracket and second place bracket for those who have one loss. You can configure the two bracket pool to allow a player in the 2nd place bracket to buy back in to the first place survivor bracket. This makes the football pool behave similar to a double-elimination survivor pool. We also allow managers to assign prize values and track player fees, including designating an optional percentage to go toward a fundraiser.
Why we are the best survivor pool host isn't just the number of configurations you can make, but we also provide the best football survivor statistics to help you make your survivor pick. We'll do you one more solid, we are a FREE survivor pool host! We really have no base service, virtually all our features require no cost from you. You can learn more about our survivor pools here. Also check out our detailed survivor charts here to help you with your survivor pool strategy.
Start An NFL Survivor Pool | Join an NFL Survivor Pool
---
To learn how NFL pickem football pools work, see our recent article How to Run a Weekly Football Pool. We also recommend Doc Sports for game matchups and research.
(Visited 1,130 times, 1 visits today)